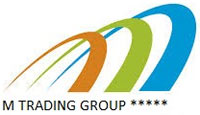 Infrastructure

Our organization has a sophisticated infrastructure in Malaysia that is further segmented into various systematic substructures, which enhances our production rate. Advanced manufacturing installations and high end technical support help us bring forth A-one products like Low Aromatic White Spirit (LAWS), Soap Noodles, etc. We have a number of manufacturing facilities such as edible oil refinery, where fractionation and other processes are carried out. Throughout our infrastructure and it's processes, stringent quality controls are implemented in conjunction with checks to ensure formulation of the best grades of products.

Logistics

It is necessary to maintain a well equipped and organized logistic network, when you are a globally recognized company. In line with this, we M Trading have established a wide logistics network, which allows us to deliver range in Malaysia and other countries of the world. Through this we ensure that the product reaches the customers in a quality-oriented manner and achieves their satisfaction.

Product Scope

We are engaged in production of quality-centric products, which are exemplary to best performance in the industry. Underlying is our ambit:

Cashew Nuts (W240, W320, W450)
Fresh Pure White Garlic
Kidney Beans (White, Red & Black)
Latex Examination Gloves
Low Aromatic White Spirit ( LAWS)
Mung Beans
Quality Almond Nuts Kernel
Red Onions
Soap Noodles
White and Yellow Corn Maize for Human Consumption and Animal Feeding
Wood Charcoal for BBQ
Our Philosophy
Abide by the client's demands and industry's new developments to deliver top grade products.