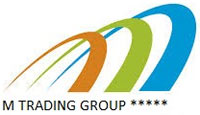 Our company is Committed to build a strong presence in Food & Agricultural Products sector worldwide...
About the Company
M Trading has been a major name in the field of Agro Products. As a key manufacturer and exporter, we offer a comprehensive line of raw and finished goods. Our Food and Agricultural Products are a good source of nutrition, and these are made as per the current industrial norms and global standards. Today, we are serving to many industrial spheres including: food, healthcare, pharmaceutical, industrial oils, livestock feed & poultry feed, bio-diesel, paper coatings, adhesives, and others.
Assisted by modern technology and intensive knowledge, we keep up with a large production and affordable Food & Agricultural Products. Our effective marketing work helps us reach both domestic and international market to a full extent. Also, we have good technical capacity that is the core in the production and processing phase. Technology is really crucial to the agro industry for production, processing as well as packaging & marketing.
Our Vision

In simple, our vision is to encourage sustainable growth and practices in different sectors of the economy worldwide. We keep up with environmentally kind procedures as well as products, and support our workers & communities.

Our Mission

To meet the highest levels of quality, environmental protection, product safety and social responsibility.
Encourage continuous improvement in products and services.
Work in accordance with the relevant certification standards.
Continually monitoring market dynamics, regulatory requirements and scientific developments.
Help us to

serve you!

We are here for you